INTRODUCING
The Graduate Experience
We've expanded our degree options to include pursuing your Masters degree at Southeastern University through our program. Affordable degree options, more flexible schedules, and new housing options combine with our trusted hands-on ministry experience and world-class leadership teaching at Grace City Church. The GCLI Graduate Experience is your opportunity to take your education to the next level.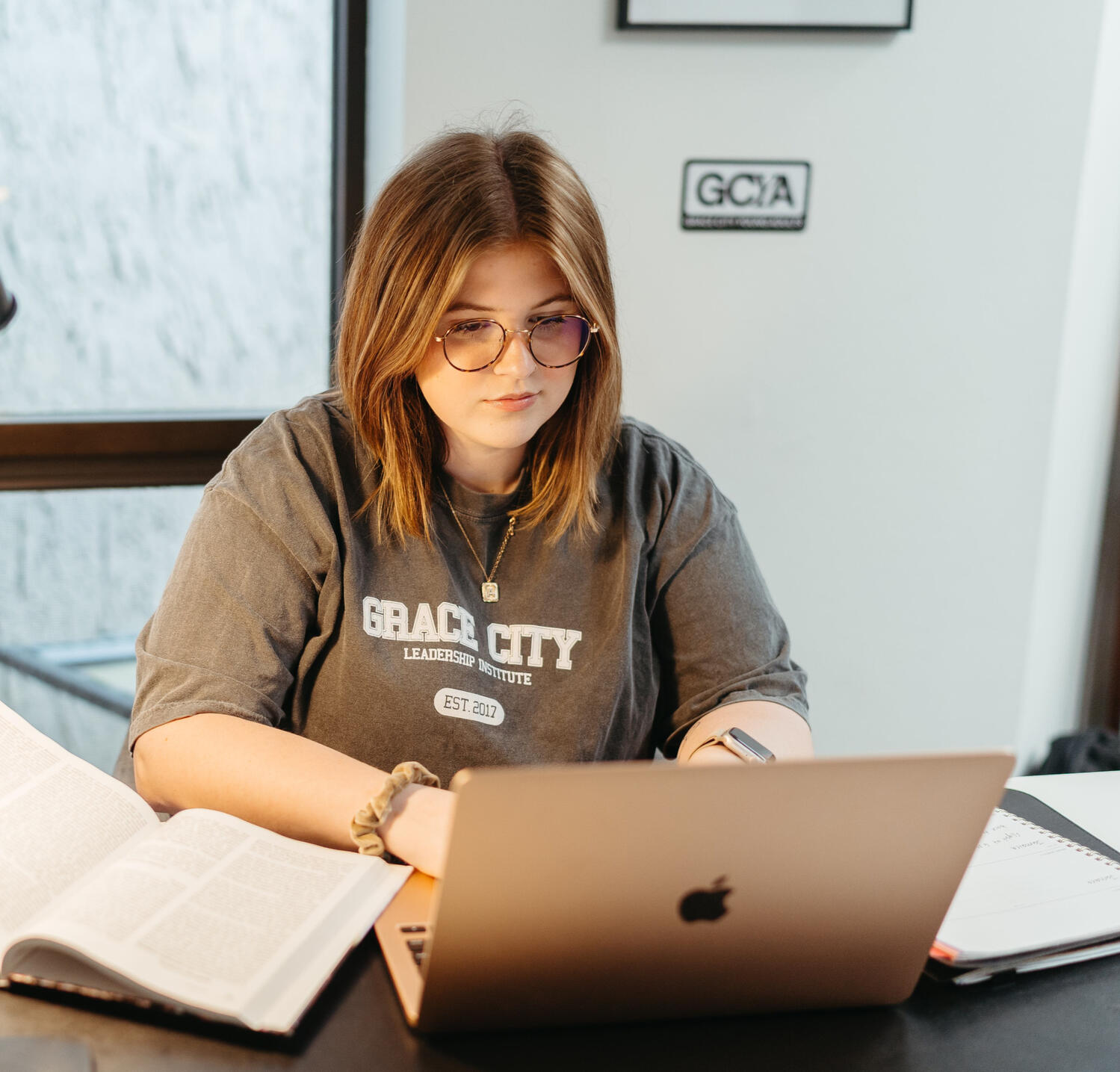 HANDS-ON MINISTRY EXPERIENCE
Choose your team.
You'll apply and interview with a member of one of our 4 ministry teams at Grace City Church. This includes our Ministries Team, Creative Team, Stewardship Team, and Discipleship team. Students will combine their world-class education with hands-on ministry experience to prepare themselves for making a lasting impact in the local community and beyond.
WORLD-CLASS EDUCATION
Choose your degree.
You'll study one of the wide range of fully accredited graduate degree programs we offer through Southeastern University taught by a staff of vetted professors who are committed to helping you on the career path of your choice. Featured programs include the M.A. in Ministerial Leadership, Master of Divinity (MDiv), and MBA in Executive Leadership. Don't see the degree you're interested in? Inquire below and we'd be happy to help.
Inquire Today
Take your education to the next level.
Submit your information and program director Matt Higgins will reach out with more information and to set up a GCLI Graduate Experience Inquiry Appointment.
Click here to inquire today.
---
© Grace City Leadership Institute. All right reserved.